Recipe
Homemade Chai
Photography by

Stella Richter

Words by

Stella Richter
For me Tea is comforting. I like to cook a whole teapot, lie in my bed or sit on the couch with my favourite blanket, a pair of woolen socks and freshly brewed tea. Cooking it is a real process. It has to steep for an exact amount of time and shouldn't be too hot nor too sweet. I am sure everyone has their own idea of how their tea should taste. A few friends of mine drink their tea pure, no sugar, no honey, no milk. Just like that. They say that is how they can actually taste the origin of the leaves. What a nice thought, but I need some honey in my tea, otherwise I feel I lose most of the flavour.
My favourite tea is Chai Tea, especially when it is homemade so I can achieve the perfect intensity of flavour. If it's too hot outside, just pour your Chai
 in a pretty carafe with some icecubes made from milk and cinnamon and there you go: Iced Chai.
This recipe is also nice as a present. Just strain chai into a pretty bottle or jar, put a label on it and finish with twine. Alternatively, the spices alone also make a lovely gift.
Ingredients
8-10 whole cloves
1-2 heaping teaspoons of cinnamon bark (or 2 sticks)
2 cardamon pods
3-4 star anise stars
1 vanilla bean (broken into pieces)
2 tablespoons vanilla sugar (skip this step if you want it unsweetend)
1/4 teaspoon ground ginger
a pinch of sea salt
Fennel honey to taste
2 heaping tablespoons black tea ( ceylon is the best )
2 cups water
4-6 cups whole milk
Method
In a mortar, crush all the spices.
Transfer the crushed spices to a saucepan, add the water, and bring everything to a boil.
Add the milk, salt and sugar to the pan and simmer on low temperature for about 30 min.
Remove from heat and add the black tea. Cover and let steep for 10-30 min. depending on how strong the spice flavor should be.
Stir the mixture, then strain it into a teapot or directly into cups.
Enjoy.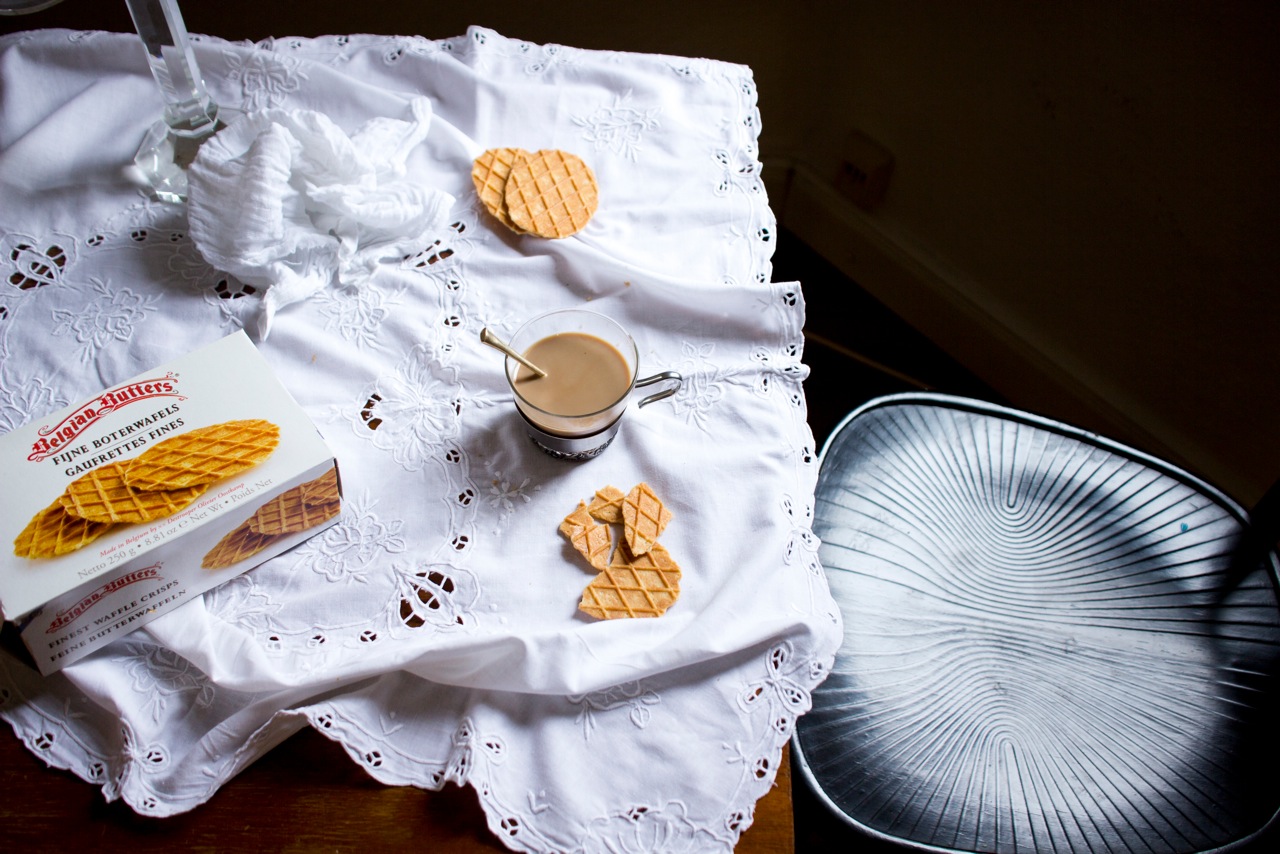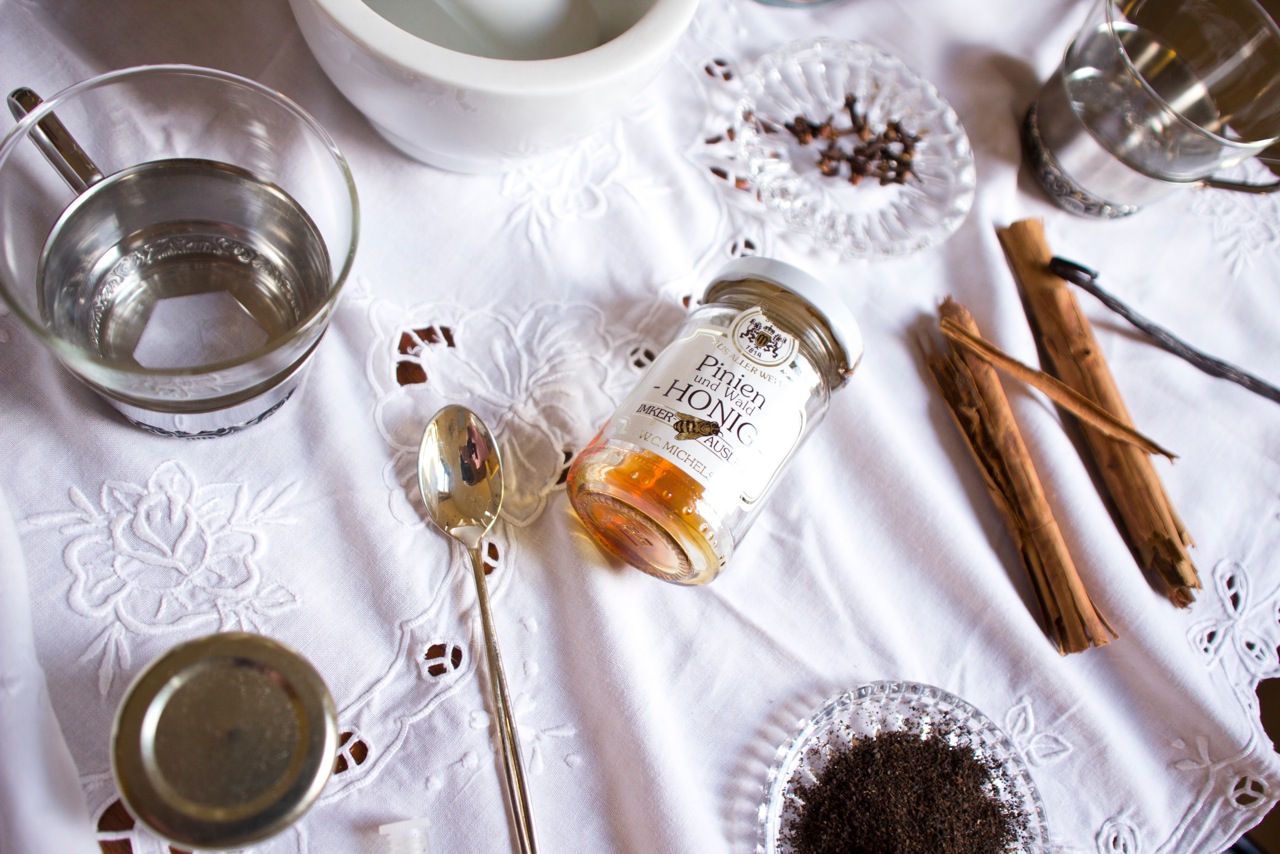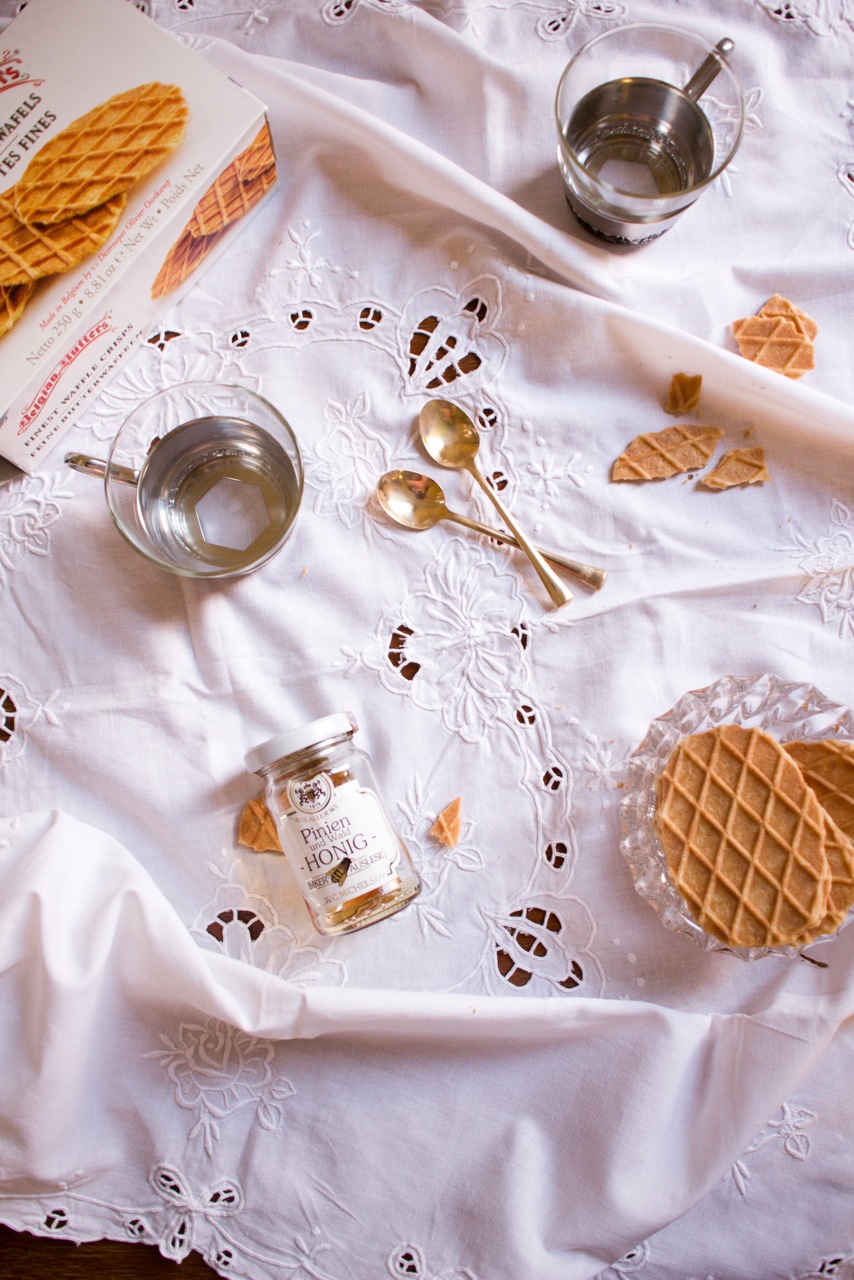 Homemade Chai was created by Food&_ community members: