Article
Cooking for the bands
Words by

Ross Featherstone

Recipe by

Matty Wall

Photography by

Christopher Nunn
It's 7 o'clock on an overcast UK summer's evening, a freshly cut lawn is in view through the window of a suburban Leeds semi and the clunk, clunk, clunk of a Monopoly piece can be heard as it crosses the board from Mayfair towards Marylebone Station. The smell of frying onions drifts in through the kitchen door and across the noses of the board game players. A mid summer scene not too dissimilar to many homes, but this scene is different – the participants of this monopoly game are members of hypnotic psychedelia band Hookworms and dirty pop outfit Menace Beach. Across the room, members of Sky Larkin and I Like Trains chat as they eagerly await the homemade chilli and soft tacos being prepared by Matty Wall, music promoter and one half of Dirty Otter.
The bands are meeting up in preparation for the upcoming Beacons festival – a "fresh art and boutique music festival" set in the Yorkshire Dales. The annual festival features a mixture of local and international artists, alongside gourmet and street food, real ales and craft beers. Matty and his fellow 'Dirty Otter' James Lyall are curating the lineup for the Vice/Noisey stage on the Sunday and they're not unaccustomed to feeding their artists with Matty's home cooked food.
"It's good to cook for bands, it allows you to all sit down and eat together. That way you get to know each other and build up a relationship. We've had gigs where the bands have come back just so they can eat our food."
Over the years Matty has perfected the art of cooking scaleable food to feed his visiting artists. Curries and Chillis are his favourite in terms of scaling up quantities. When we met he was cooking for 10, but he's more than comfortable cooking for much larger numbers. "I once cooked for around 100 artists in one day and that was insane."
His passion for food is clear. Earlier in the day I'd accompanied him on a trip to Leeds Kirkgate Market to buy the ingredients for that night's meal and he navigated the warren of shops and stalls to quickly seek out his favourite butcher, greengrocer and "the spice lady" who provided smoked chipotle chillies and cumin to add to the mix. "Provenance is quite important to me, knowing where the meat and vegetables have come from." This is evident later that day when stood in the kitchen doorway looking out to the back garden where he's growing potatoes, chillies, peppers, leeks, peas and an array of herbs. The secret to his thriving crops is apparently the greenfingers of his 84 year old Nan, a keen cook herself and someone who instilled Matty's interest in food at an early age.
The passion is certainly matched with cooking talent. Once the monopoly was packed away, the bands and I tucked into the freshly made soft tacos stuffed with smoky, perfectly spiced chillis – one beef, one vegetarian and both made with "The Mayan" a chocolate and chipotle stout from the local Ilkley Brewery, an award-winning micro brewery located just 13 miles from Matty's house, whose range of real ales will be supped by the crowds as they watch the bands perform at Beacons. The beer-infused chillis were accompanied by homemade salsa, pickled cabbage, lettuce and natural yoghurt – the latter an essential condiment when sampling, as we did, Matty's ever-growing collection of highly-spiced chilli sauces.
Whilst the pots of food quickly diminished, the bands exchanged tales of their food experiences on tour across the world from Brighton to Mexico, from private chefs travelling with the artists to the tour manager in America who takes bands to her mum's house in New Orleans for home cooked French Creole. That evening at Matty's was another story for Hookworms, Menace Beach and Sky Larkin to add to their list, and judging by the clear plates and pans they may well be back for more.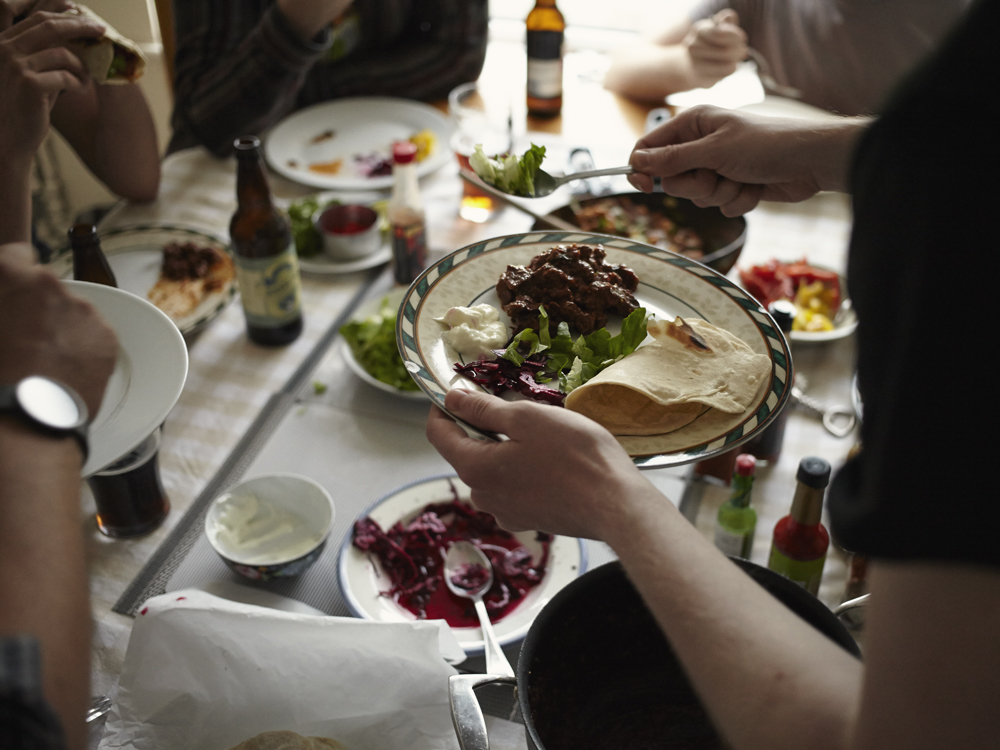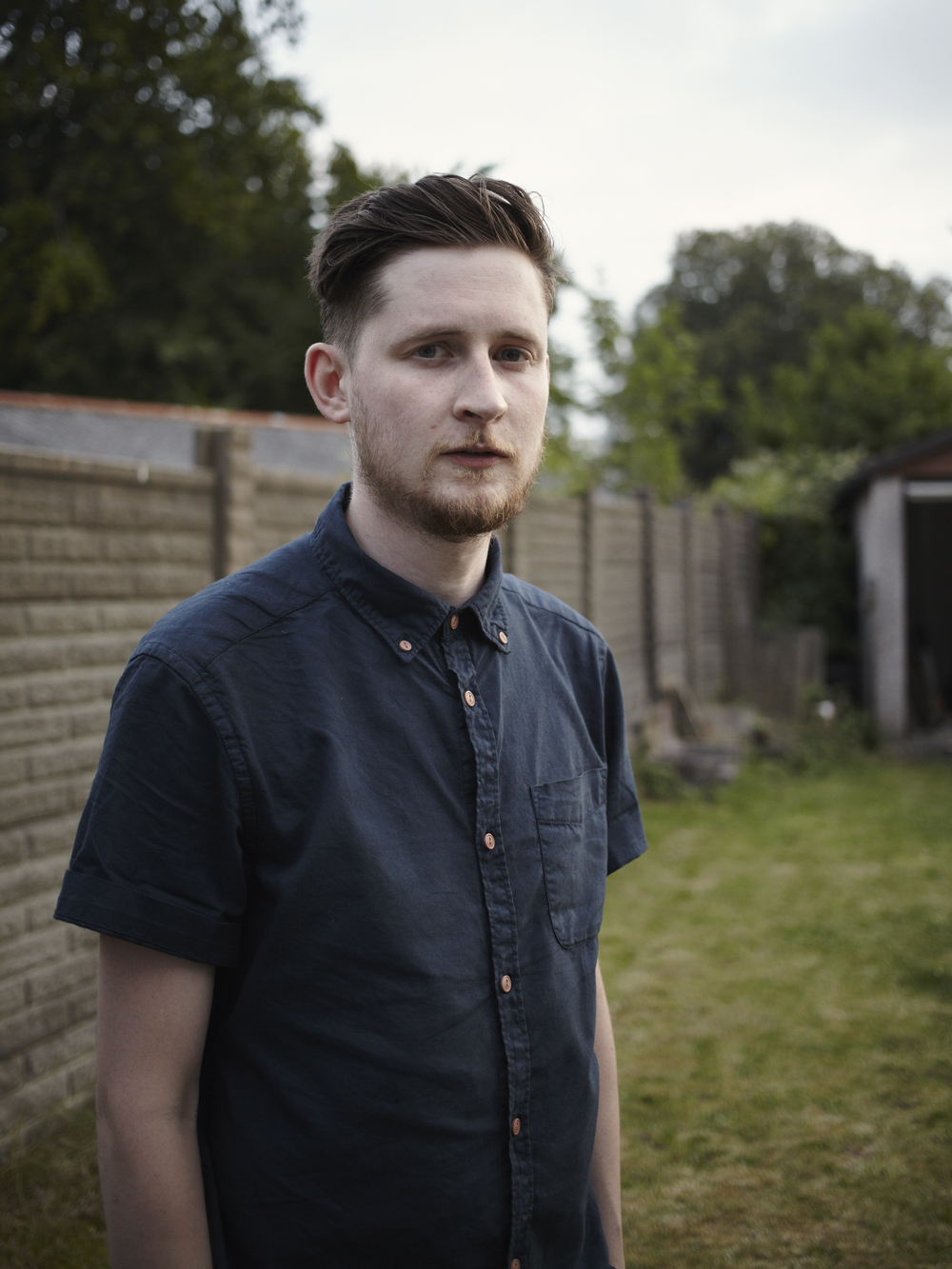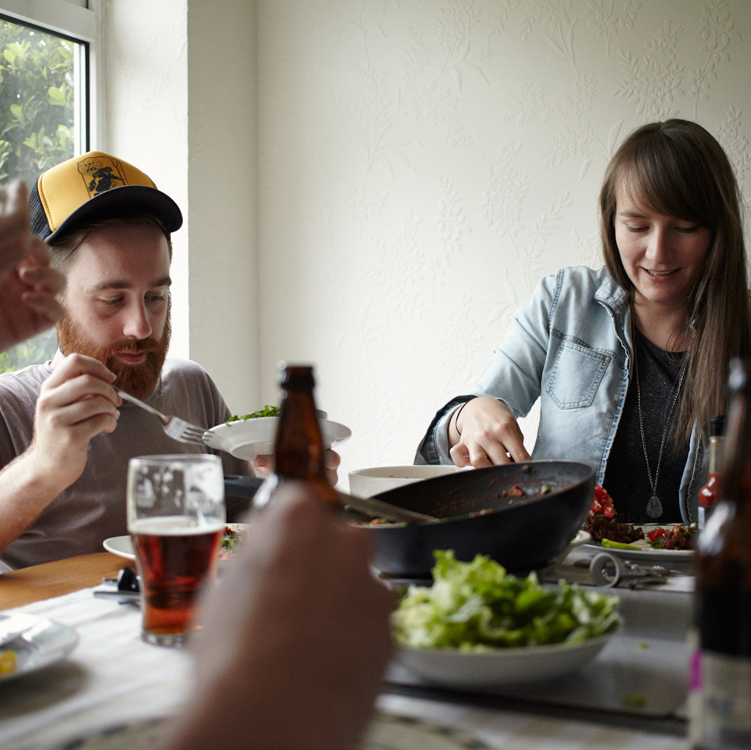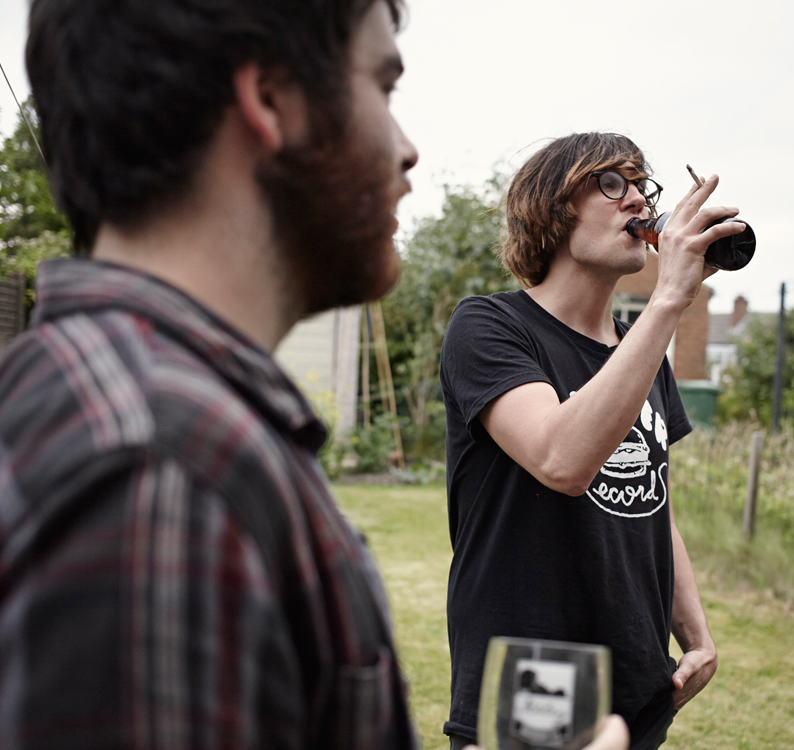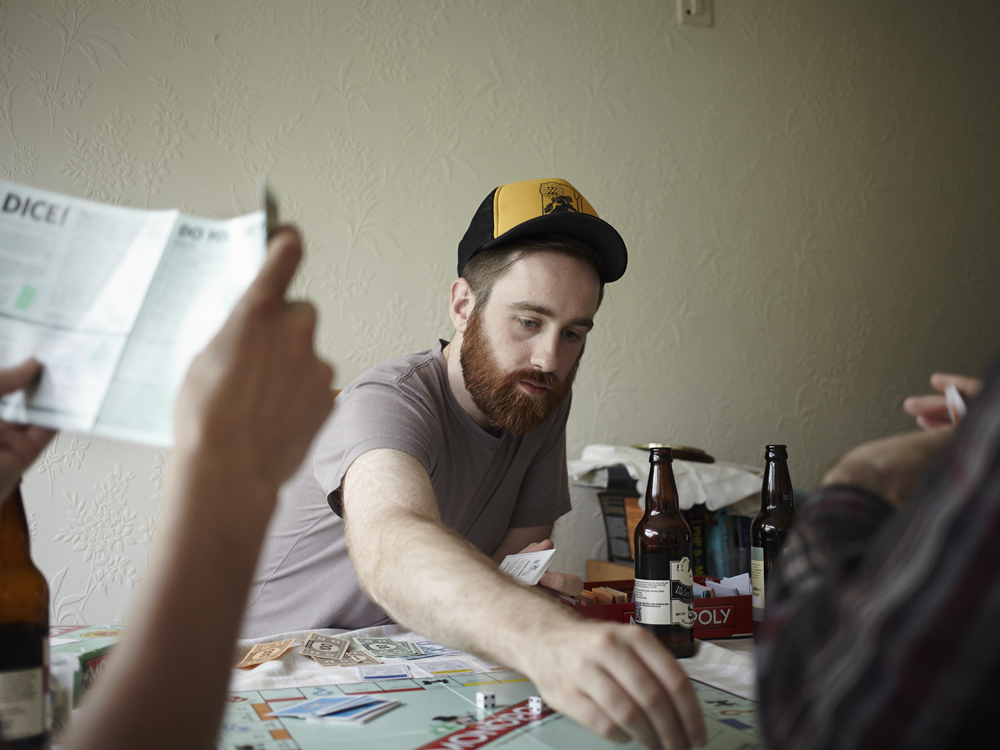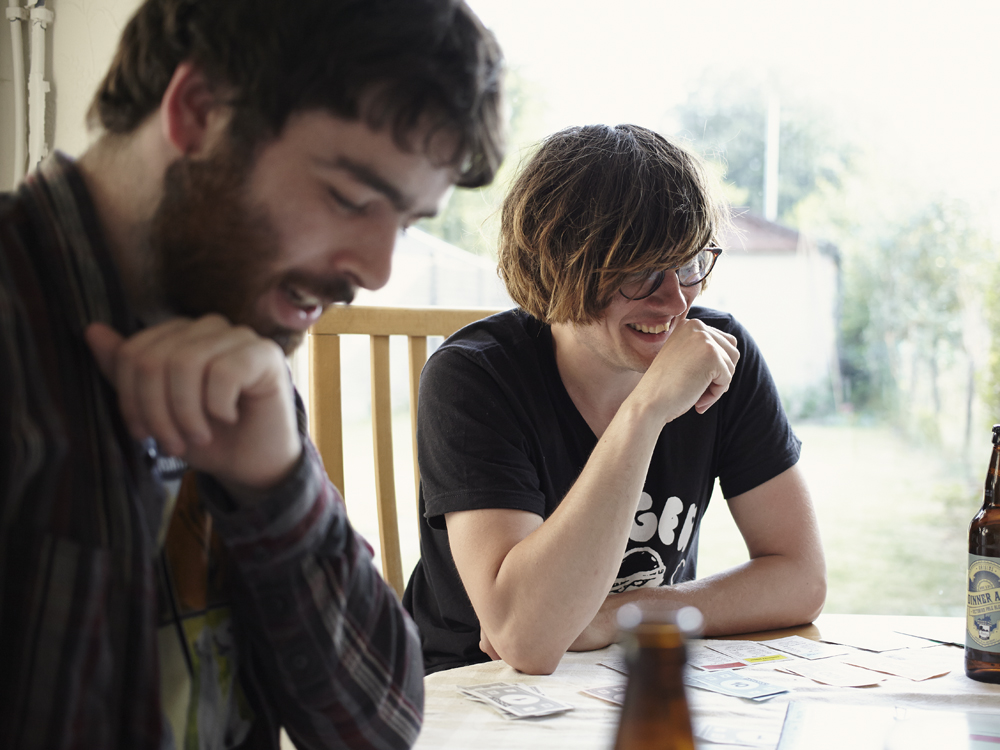 Cooking for the bands was created by Food&_ community members: